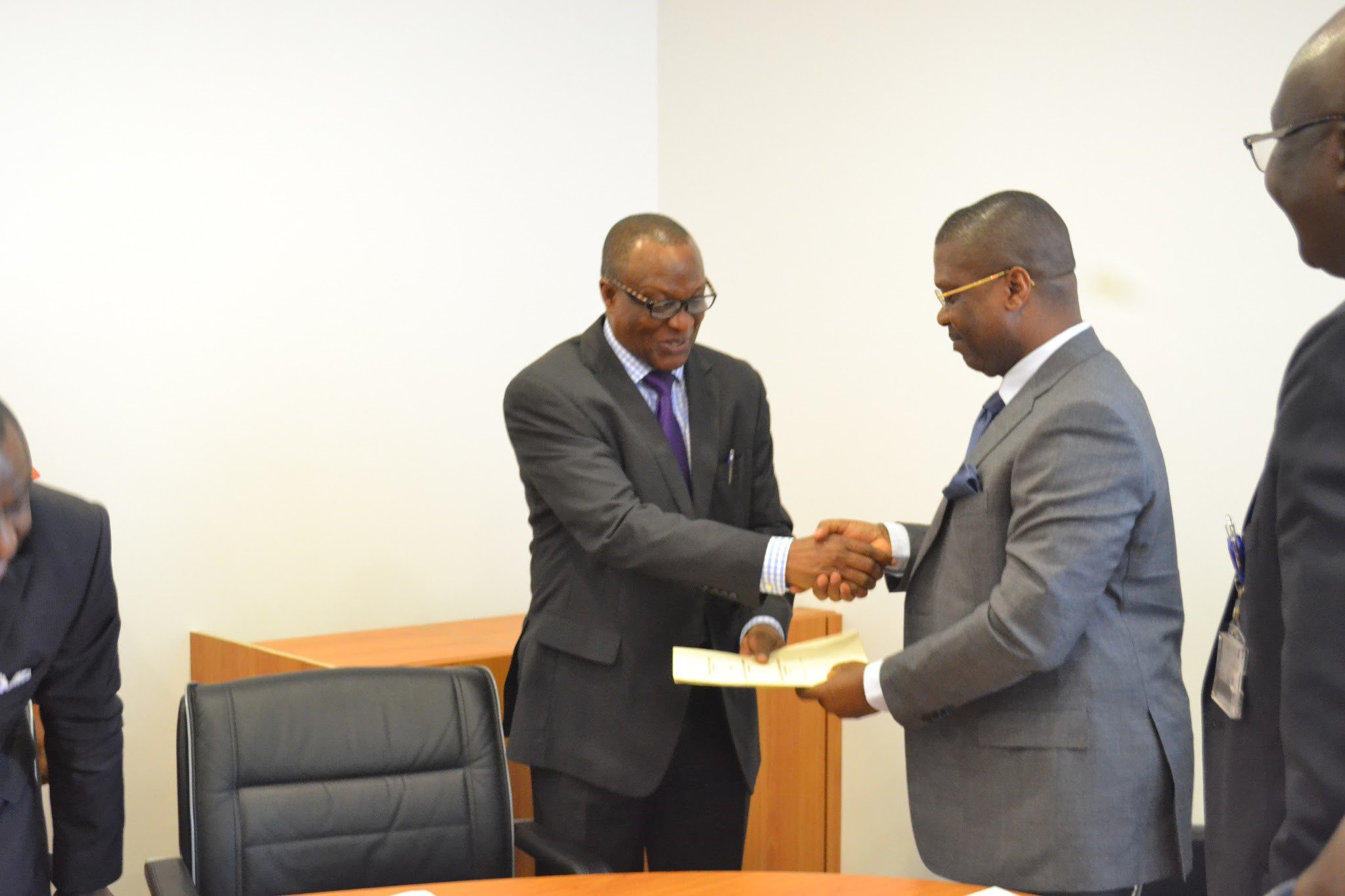 The Foundation for Partnership Initiatives in the Niger Delta (PIND) and the Niger Delta Development Commission (NDDC) signed a partnership agreement on May 24, 2017, to advance economic development, peacebuilding and regional integration in the Niger Delta region.
The two-year partnership that this MoU governs will see both parties collaborating to advance sustainable development in the Niger Delta region in the provision of technical assistance, strategy development, project identification, design and implementation, research and analysis, information gathering, advocacy, trainings, rebranding of NDDC and similar activities geared towards fulfilling the Commission's mandate.
While part of PIND's mission is to influence development in the Niger Delta at state and regional levels, this partnership is part of NDDC's overall work to collaborate with a variety of stakeholders to achieve sustainable development within the region. NDDC's new management has identified forging partnerships with development organizations as key to achieving its objectives, having recently signed an agreement with the United Kingdom's Department for International Development (DFID)'s Facility for Oil Sector Transparency and Reform in Nigeria, (FOSTER) at its Port Harcourt, Rivers State headquarters. NDDC also signs a partnership agreement with PIND partners Market Development Project in Niger Delta (MADE) alongside PIND's.
PIND is equally committed to regional development currently working in partnership with Delta, Cross River and Ondo State Governments on agricultural and youth development, and peacebuilding.  Following engagements with the Vice President of the Federal Republic of Nigeria, the Foundation is also working with the Federal Government, as a key stakeholder in the Niger Delta Way Forward coalition for stability and economic development of the region alongside development partners and some Federal Government agencies and ministries.
Executive Director of the NDDC Mr. Nsima Ukere sees such partnerships as key to the fulfillment of the Corporation's mandate.
"In line with the current administration's direction, transparency and accountability are important to us as we work to restore the Commission's core mandate of development in the Niger Delta. We reaffirm the commitment to doing what is right and proper, at all times, for the benefit of the people of this great region."
For this two-year partnership, PIND will support the NDDC in project identification, design, implementation, project monitoring and evaluation that will stimulate the private sector while providing sustainable approach to pro-poor economic and social impact. The partnership will help facilitate market access and will help the development of various agricultural value chains, especially with regards to facilitating linkages between market actors and improving finance. PIND will also support the NDDC in research, analysis, information gathering, in governance, advocacy, peacebuilding and conflict resolution; as foundational elements of economic development in the region while paying special attention to the needs of marginalized groups such as women and youths.
In addition to the implementation of projects, NDDC and PIND will also develop a learning exchange program for both organizations' personnel with the aim of engendering learning and information sharing for enhanced productivity.
PIND Executive Director Dr. Dara Akala expressed his hopes that this partnership will help further NDDC's re-branding efforts while deepening the Commission's impact and improving its results.
"We at PIND have the know-how and capacity to be a real boon to the development of the Niger Delta region, and the impacts that we have made with our partners in agricultural development, peace building and youth development show that clearly. We can't wait to get to work on stimulating Public Private Partnership (PPP) in Micro Small Medium Enterprises, bolstering support for NDDC's work in peacebuilding and conflict resolution, and facilitating a more results-oriented Monitoring, Evaluation, and Learning (MEL) Framework to improve the quality of programming. We will also provide platforms where NDDC can leverage our vast international and national network."
While the NDDC is a government agency established in 2000 with the mission of facilitating the rapid, even and sustainable development of the Niger Delta, PIND Foundation, established in 2010, is a nonprofit organization working to build partnerships for peace and equitable economic development in the Niger Delta.