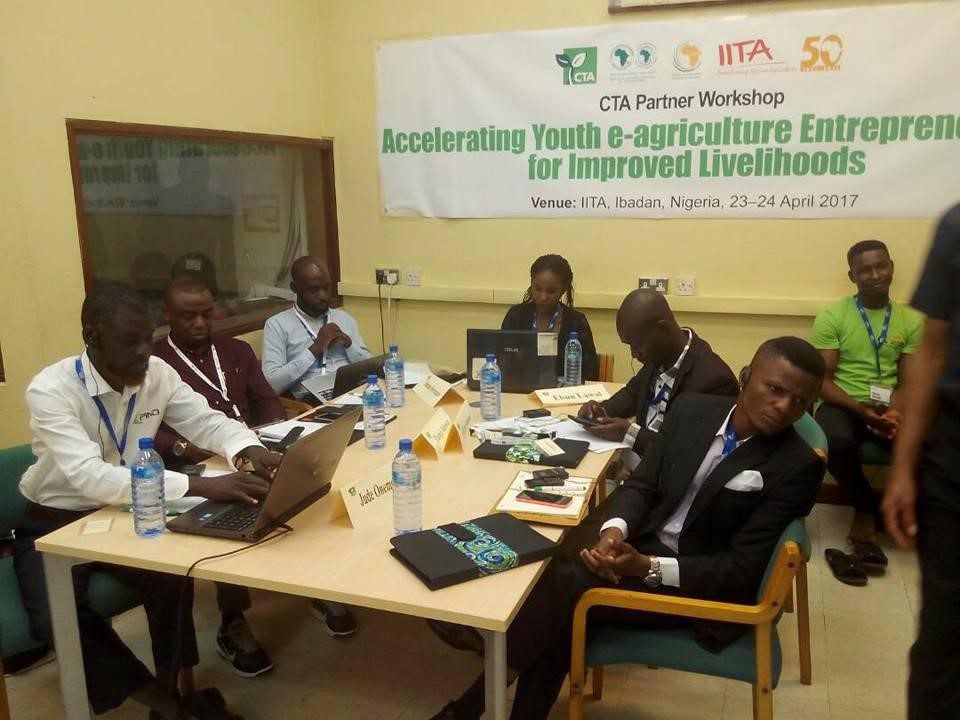 We had a great time at the African Development Bank (AfDB's) inaugural African Youth Agripreneur Forum (AYAF), where the Agripitch Competition at International Institute for Tropical Agriculture (IITA) held in Ibadan on 25-26 April, 2017. 250 African youth presented their business plans in the areas of information and communication technology (ICT), production, harvesting and processing, marketing, logistics, research, and financial services. As part of this event, the Brazil-Africa Institute in collaboration with IITA and AfDB will also sponsor 30 youth to be trained in Brazil this year. It was a really illuminating Forum for us, and we came away with interesting conversations that gave us ideas on:
      partnerships on land preparation machinery services
      funding opportunities for tech startups through incubation hubs in the Niger Delta
      Mentorships and trainings for local businesses in Brazil
      How to use the incubation hub idea in our business linkages efforts
      Learning from the Brazil Instituto and Netherlands Research Institute for our cassava work
      Youth empowerment and capacity building
      partnership setting up an Agri-tech Incubator in the Niger Delta
Great meetings birth great ideas. We can't wait to put these ideas to practice!