PIND Market Development Officer for Cassava Faith Soya has been traversing the region in her work to expand the use of cassava farming best practices promoted as part of the demonstration plot intervention. Here, she makes observations on the work done so far and shares her hopes for the direction of the project in months to come. For more photos from Faith's travels, click here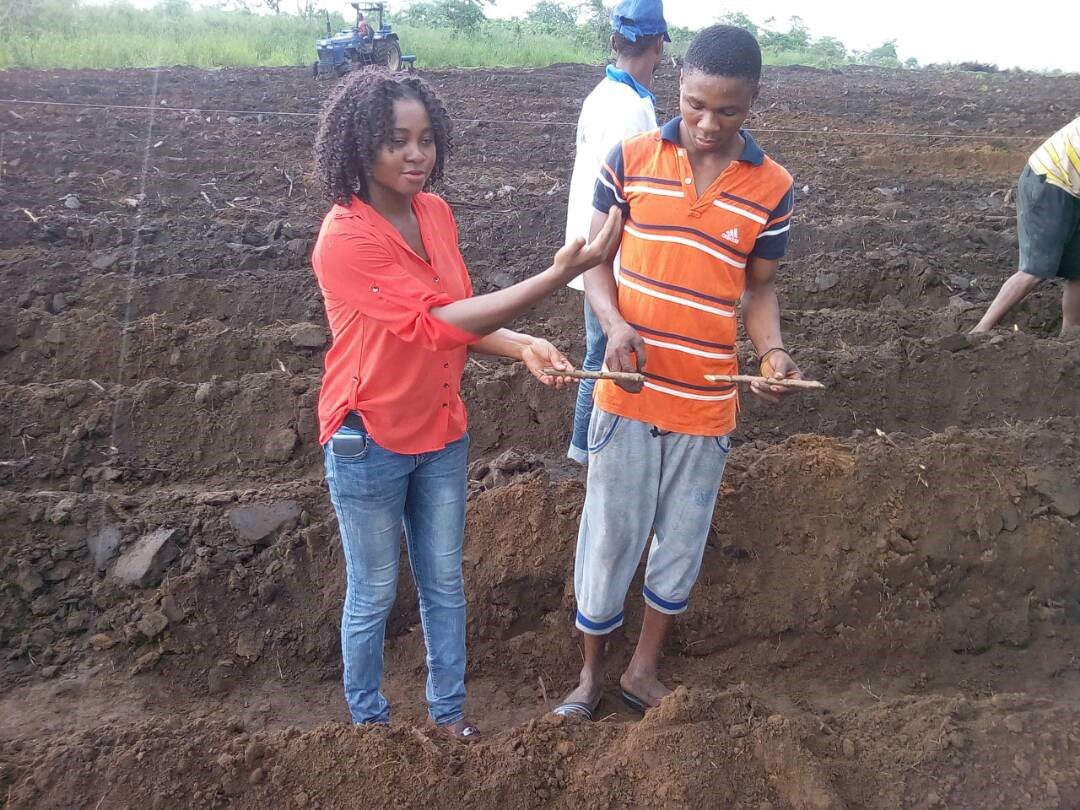 We started the pilot of the demonstration plot intervention with agro-input companies like Notore and Jubaili Agrotech in Ubulu-Uku, Delta State, to improve farmers' practices and efficiency of production, and we are now expanding it to as many farmers as we can with more input companies. The trainings under the demonstration plot project cover land preparation, use of improved cassava stems, weed management, herbicides and fertilizer application, among other things.
As part of our work to expand our reach, I have been meeting farmers groups and associations, informing them of these practices and the early results we are getting (in partnership with input companies: HarvestField, Notore, Candel and Indorama). The post-pilot survey shows that farmers have been able to increase their output from 8-12 tons per hectare to 19 tons per hectare. We are optimistic about this upward trend and hope that it will turn out to be a low estimate with regards the impact of the demonstration plot on yield, because the more output the farmers get, the more they sell.  Before the end of  2017, we are hoping to have demonstration plots in Akwa Ibom, Abia, Edo, Delta, Imo and Ondo States.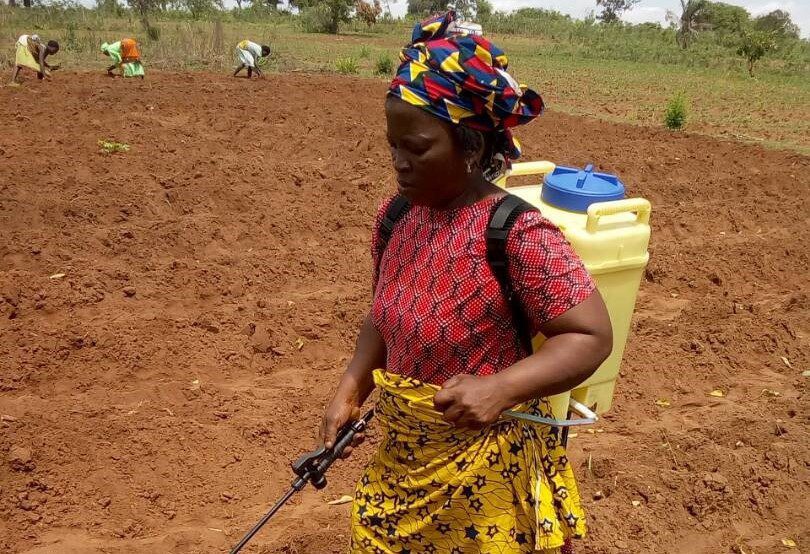 It has been interesting watching farmers get engaged with these practices. Planting methods and adjusting the number of stems they use when they plant has been easy for them to adopt. The farmers we work with also now have a great understanding of the different varieties of cassava there are and how to use them, but herein lies a challenge: getting improved varieties of cassava can get difficult. That is why one of the interventions we're planning pertains to improved access to seedlings. Land clearing is difficult for the farmers as well, because many of these farmers don't have tractors. In fact, some of the places where their farms are located are actually untractorable.  There are instances where even when they do seek out a tractor to help them clear the land, the tractor disappoints. This all means that there is a lot of reliance on manual labor, which is a huge challenge for us, as it makes it hard to get the kind of efficiency we want.
It is worth noting that the impact of the work we have been doing is not only about the farmers. We have also been training agro-dealers to improve their knowledge on the inputs that they sell to cassava farmers like the ones we work with. These dealers work the closest with farmers, but they often do not take advantage of this closeness; what happens is that they just sell the inputs but cannot give in-depth advice to farmers about what they can buy and why. This is a huge missed opportunity on their part, and we have been helping them close the gap. This way, they are able to help deepen farmers' use of best practices while strengthening their relationship with farmers. When farmers know they can trust you, you have a loyal customer. It becomes a mutually beneficial relationship.
Even with all these challenges, I am very happy to see the progress we have made since the pilot. These farmers are hardworking Nigerians who just want to take care of their families, improve their yields and sales to make a good living. PIND is serious about its work to improve income and employment in the Niger Delta, and I love going out and learning and getting new ideas about more work to be done, because there is always work to be done. If I can play a role helping boost income and employment in my own little way? Even better.