What is IPDU?
The Integrated Peace and Development Unit (IPDU) is PIND's response to rapidly changing dynamics on the ground. The IPDU promotes collaboration and synergy amongst existing local, regional, and national efforts of actors in both public and private sectors to address conflict early warning and response, with a focus on gender and youth, and emphasis on practical solutions for peace-building and conflict mitigation.
By design, the Unit responds to emerging threats in a timely, adaptive, and actionable manner. It also identifies and mobilizes appropriate actors and resources via three interdependent components – Research, Capacity Building, and Applied Learning – aimed at early targeting and mitigation of potential drivers of instability.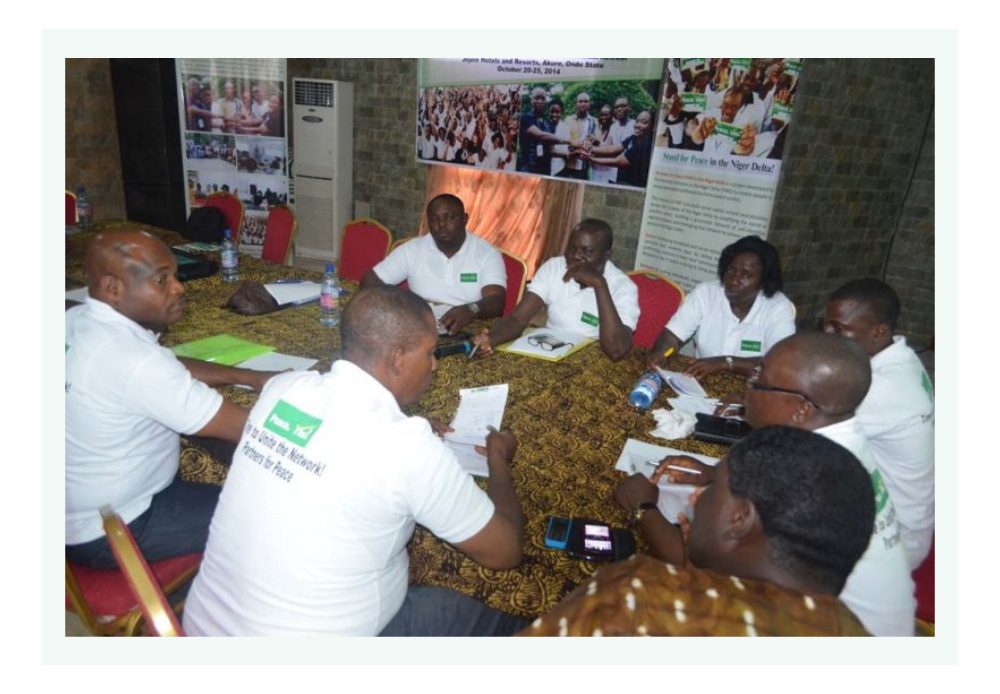 Research: The Research component serves as a clearinghouse for existing research and proactively fills knowledge gaps in response to the needs of partners on the ground.
Training and Capacity Building: This component identifies training needs and impact-rich opportunities and then partners with those who can assist in delivering training, models, and recommendations. It also builds the capacity of institutions especially those that are typically called upon to serve as mediators and arbitrators in times of crisis.
Applied Learning: This component enables IPDU to work with local and international stakeholders to implement pilot projects that can be scaled up or replicated for maximum impact through innovative activities that show promise of making a difference on the ground.
These three components create a continuous feedback loop through an iterative information sharing and support model so that information is built upon and constantly informed by realities on the ground.
Why IPDU?
IPDU arose out of PIND's need for more concentrated, operational-level support through a unit that can respond quickly in a targeted manner to rapidly changing dynamics on the ground as well as respond to longer term peace-building needs and opportunities. PIND decided to address this need by creating a Unit that will have sustained impact as both a clearinghouse of information on the Niger Delta as well as a resource to be called upon for training, identifying personnel and undertaking projects. To achieve this, we designed a unit that integrates and distils best practices in conflict mitigation with the following key objectives -:
Provide research and consulting services to donors, implementing agencies, and private sector actors who need this knowledge and capacity to fulfill their own peace-building and conflict mitigation objectives.
Capture best practices and lessons learned and bring promising initiatives to scale, such as peace messaging, early warning/analysis, and mediation and consensus building efforts undertaken by local stakeholders and partners.
Support PIND, as well as other donors and organizations through its three component functions: Research, Capacity Building, and Applied Learning.
What is IPDU's work?
The IPDU plays an important role in filling information gaps as well as being a flexible learning initiative that is able to proactively and rapidly respond to the identified needs of partners and communities in the Niger Delta.
As a hub of research and innovation, the IPDU services partners in the conflict mitigation field, helping them to be more effective in their work through the following ways:
Capacity building for PIND staff on conflict analyses, conflict sensitivity and peace-building.
Ensuring conflict analyses are done by program teams prior to implementation through the identification and understanding of the drivers and dynamics of local conflicts.
Development of peace-building/conflict sensitivity systems and response mechanisms into PIND programming and monitoring and evaluation.
Designing and implementing research, training, and pilot projects in response to partners' demand as regards the need to increase effectiveness in peace-building activities in the Niger Delta
Key Achievements So Far
Successful non-violent election project
During the 2015 elections, which featured the use of ballot to decide federal and state-level leadership positions across the region and beyond, the stakes were high, and the need for community-level engagement on peace was more necessary than ever. Through the IPDU, we successfully ran a non-violent election project in Rivers, Bayelsa, and Delta States between January 15 and March 31, 2015, to help sensitize the electorate on peaceful election.
SMS early warning platform
In partnership with Academic Associates Peace Works (AAPW), IPDU set up the Community Stakeholder Network (CSN) and created an SMS early warning platform which further empowered local actors to help keep the peace required for the economic development of their communities. Our SMS platform was effectively used by trained field observers to send incident reports on Election Day especially relating to election malpractices and violence. These reports were then collated and analyzed for a detailed understanding of incidents that took place during elections. With elections over, the SMS platform is now being used to receive conflict incident reports by the newly-formed PREVENT Team, an integral part of the Partners for Peace (P4P) Network dedicated to early response to and mitigation of these arising conflicts.
Improving Early Reporting on Conflict during Elections and Beyond

During the 2015 general elections, our IPDU established the Community Stakeholders Network (CSN), which was an early warning and early response system in 18 selected LGAs. The network was made up of trained volunteers, each of them private and public sector community leaders and security personnel based each of the selected LGAs. The team worked with Community Life Project (CLP) to develop a GSM-based online platform with the capacity to receive text messages and make voice calls from multiple phone lines. These trained volunteers sent conflict early warning messages to a dedicated SMS hub. The SMS also led to responses from appropriate security forces and INEC officials.
The P4P Prevent Team works to address early stage conflicts throughout the Niger Delta before they worsen. The Prevent Team has addressed 107 incidents of early conflict between 2016 and June 2017
The CSN has now become the Prevent Team, a subset of the P4P which uses the SMS platform for its work in early warning on conflict and early conflict mitigation.

Supporting Local Peace Actors with Capacity and Networks
We helped establish the Partners for Peace (P4P) Network to serve as a network of private and public sector peacebuilders working in each of the nine Niger Delta States who work to respond to conflict in their communities. Each state chapter is independently-managed and organizes its own interventions, while we support the network members with technical support and capacity building trainings. In 2016, our Peacebuilding team supported 95 new and/or scaled-up interventions in peacebuilding and conflict resolution, resulting in a remarkable increase in conflicts being resolved by P4P Network members. Letting P4P grow on its own steam has been key to its growth; the Network has grown from 120 members at its start in 2013 to over 5,000 members from across all nine states of the Niger Delta region by June 2017, creating their own sub-chapters in some communities and even forming their own partnerships with relevant state actors as they deem fit. For more on P4P, visit their website p4p-nigerdelta.org
173 of P4P's data-driven reports reached 65,000 people between January 2016 and June 2017. By June 2017, P4P had reached over one million people with Peace Building messages through P4P media engagements, and 106 new stakeholders had used these messages to raise awareness on the importance of peace in their communities.
Providing Analytical Framework for Peace and Security Working Groups' Deliberations
The NDPSWG is a state-level working group comprising of stakeholders working to mitigate conflict. The object of the NDPSWG is to analyze trend and patterns of conflicts and strategize on how to coordinate resources to address conflict issues. In the reporting period, the Peacebuilding team facilitated the Niger Delta Peace and Security working groups (NDPSWG) in Rivers, Bayelsa, Delta and Cross River States. The working groups had expanded to 3 other states since March 2017, and have enlarged its stakeholder groups to include representatives of security institutions and government agencies.