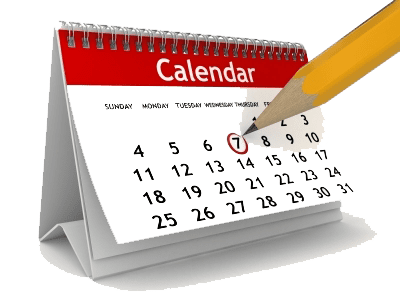 The second run of the Advanced CAPABLE training for 2016/2017 will commence in October 2016. Following feedback we received from the pilot  phase of the CAPABLE project, three additional Advanced modules were developed in partnership with the Agricultural Rural  Management Training Institute and West African Development .
The modules are:
Monitoring & Evaluation;
Advanced Computer Applications/New Social Media for Networking; and
Resource Mobilization & Fund Raising.
As usual, delivery of the modules will be spread across few months with a module delivered in five days.  Below is the schedule of training:
October 10 – 15: 

Advanced Computer Applications/New Social Media class    

November 1 – 5:  

Resource Mobilization and Fund Raising Class
Monitoring and Evaluation – first quarter of 2017 (exact date will be communicated later).
 Venue:  PIND Economic Development Centre, 6 Tombia Street, GRA Phase 2 Port Harcourt, Rivers State.
If selected,  your organisation will send two participants for the training.  Because these are specialised modules, the same set of participants may not attend the three modules from your organisation.  In this regard, we expect your organisation to send participants who will find the training for each module very relevant to the functions they perform in the organisation. So, separate persons from your organisation may attend the three different training.  This means that participants for the first module may not be the ones for the second if job functions are different, same with the third module.  However, for the Resource Mobilization and Fund Raising training, participation is for leaders of organisations and  board members or very senior staff. Please know that we have  engaged  very skilled training facilitators with considerable wealth of experience to facilitate the classes.
Mandatory criteria for participation
Please note the criteria for participation below:
Full attendance and participation for all three modules.

Possession of a laptop
Commitment to post-training actions including information sharing and reporting of outcomes and success stories to PIND.
We have also included post-training mentoring as a feature of the Phase 2 CAPABLE. While participation in the training is not a guarantee for partnership engagement, commitment demonstrated, and performance during the training will be considered for accessing "Challenge Fund", a small grants initiative to be competitively accessed by CAPABLE  participating organisations  that have completed the full CAPABLE training course.  We will provide more information on the Challenge Fund during the training. 
Organisations to bear costs of participation
Please know that while PIND will provide trainers,  training materials, tea breaks and lunch, participants will be responsible for other costs of their participation – transportation, accommodation and feeding. 
For inquiries or additional information on the upcoming CAPABLE training courses, please call Bose on 08172064618.